URUSHI SCISSORS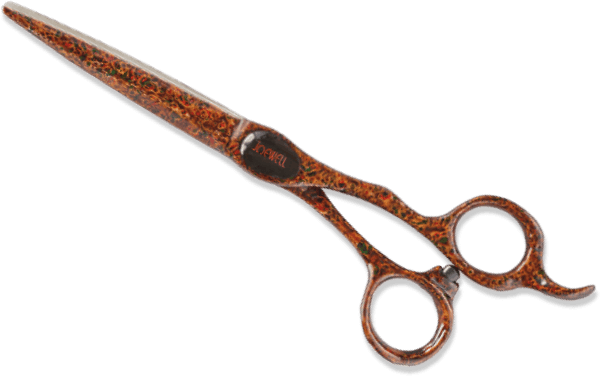 Collaboration of
"Urushi and Scissors"
Joewell Urushi Scissors was born in collaboration of "urushi (lacquer) and scissors" from Iwate Prefecture in Japan. The deep and vivid beauty of urushi has been added to the hand crafted scissors made in Japan. Urushi Scissors is not only a haircut tool but also a valuable handicraft.
It is also possible to create with your own design.
Following pictures are prototypes, or products actually ordered by customers.
Click to Zoom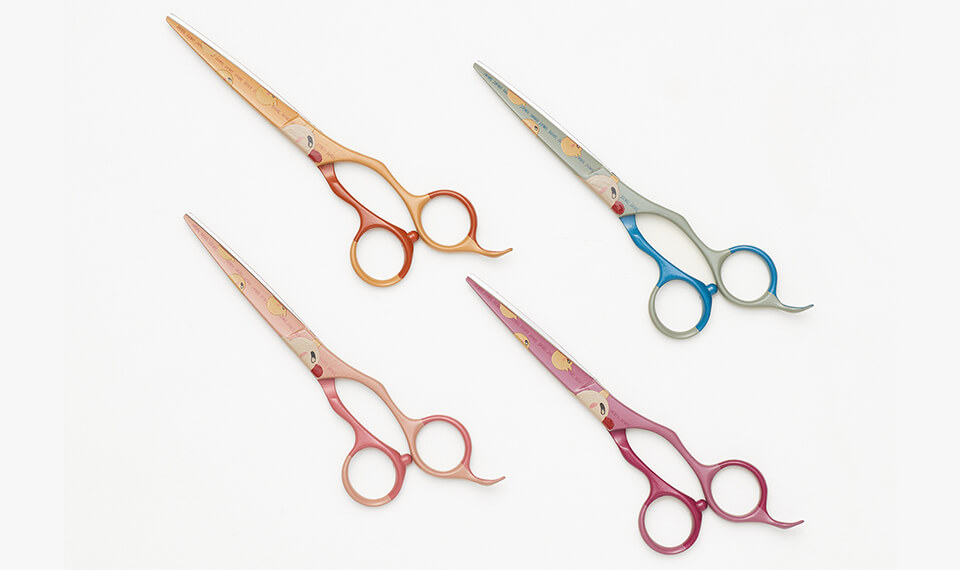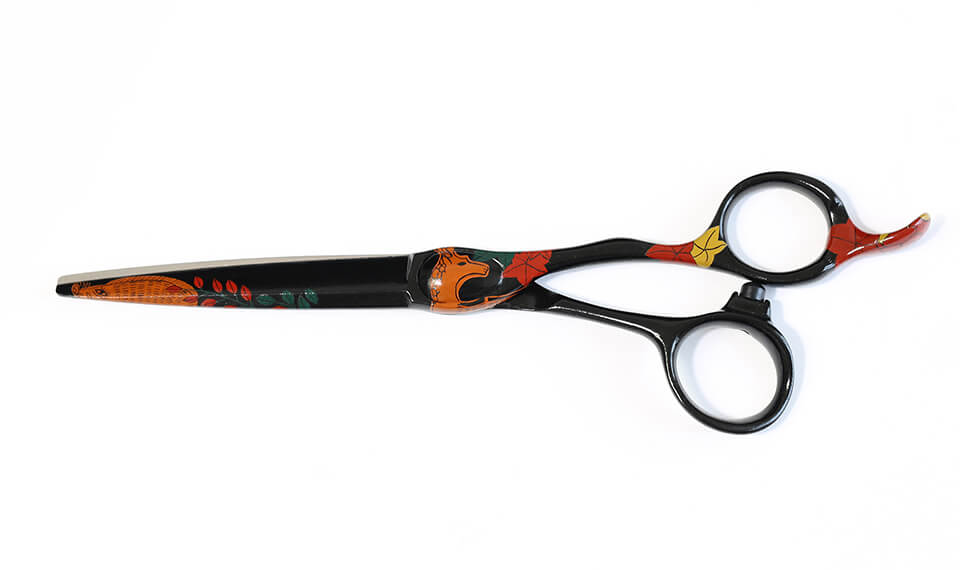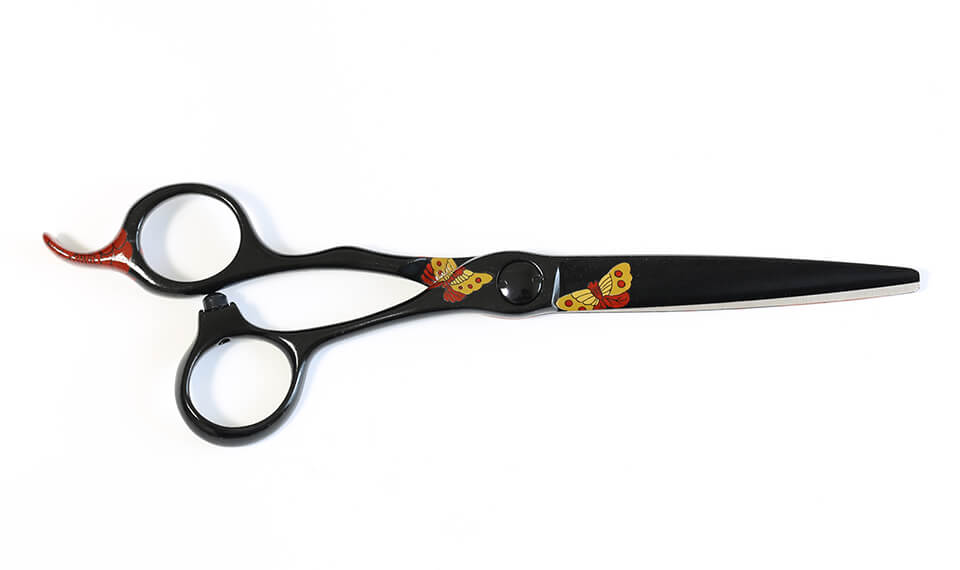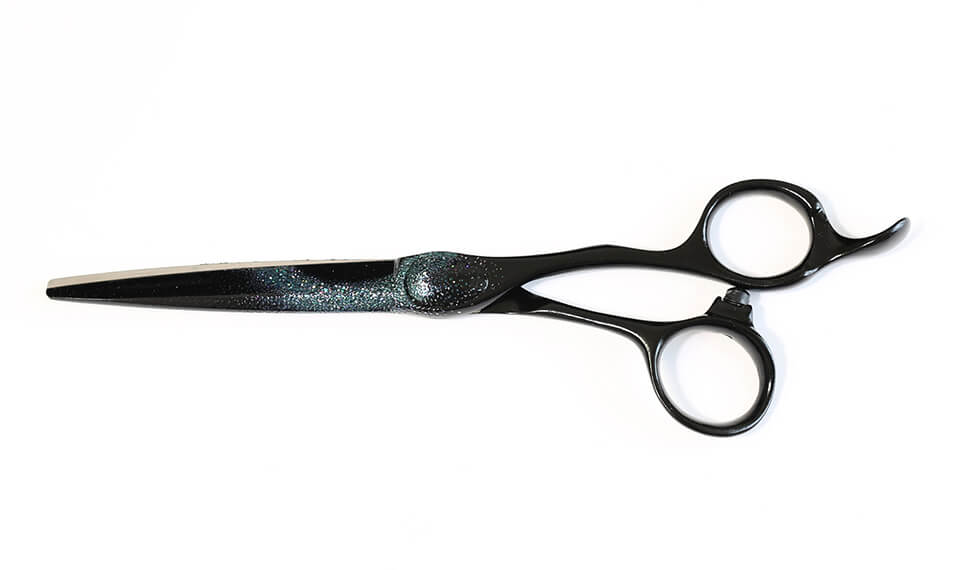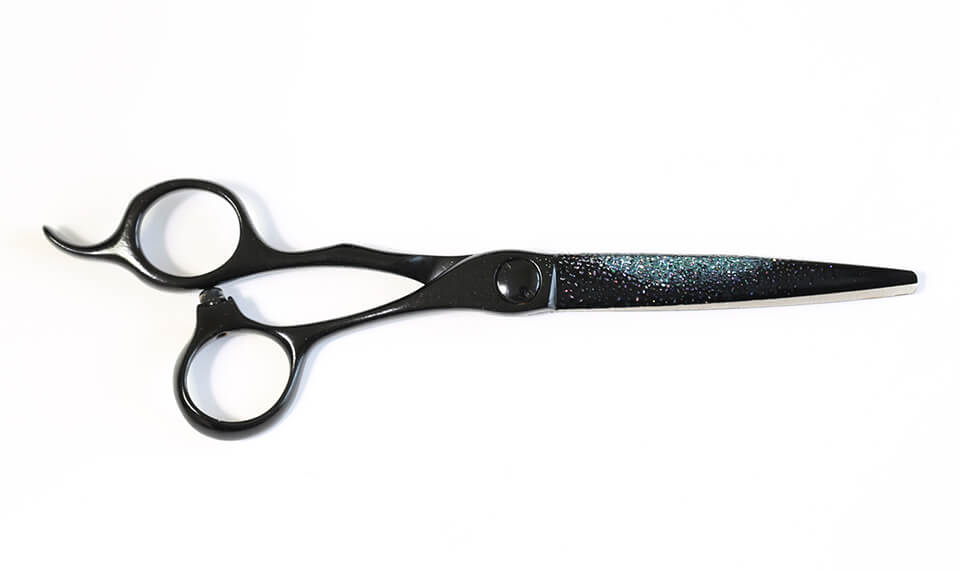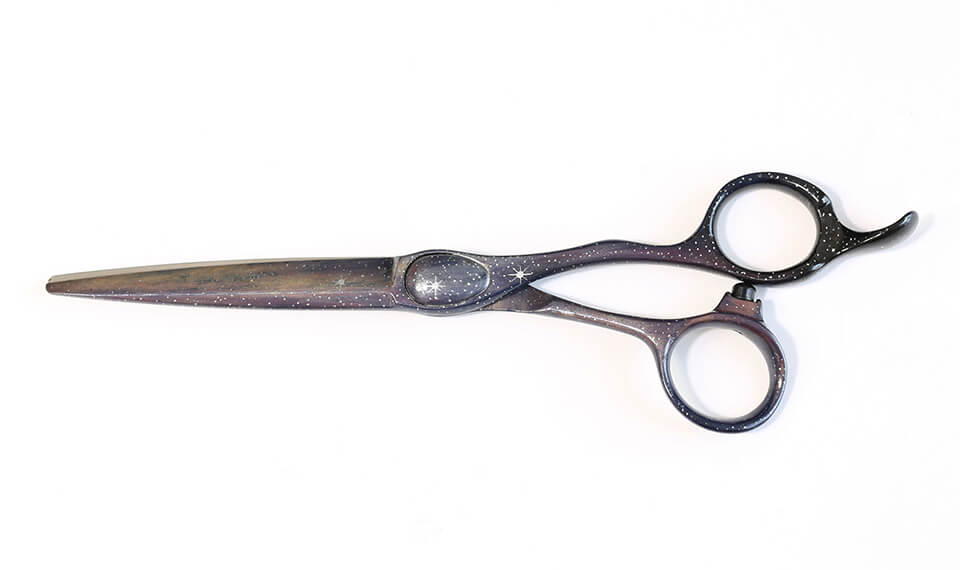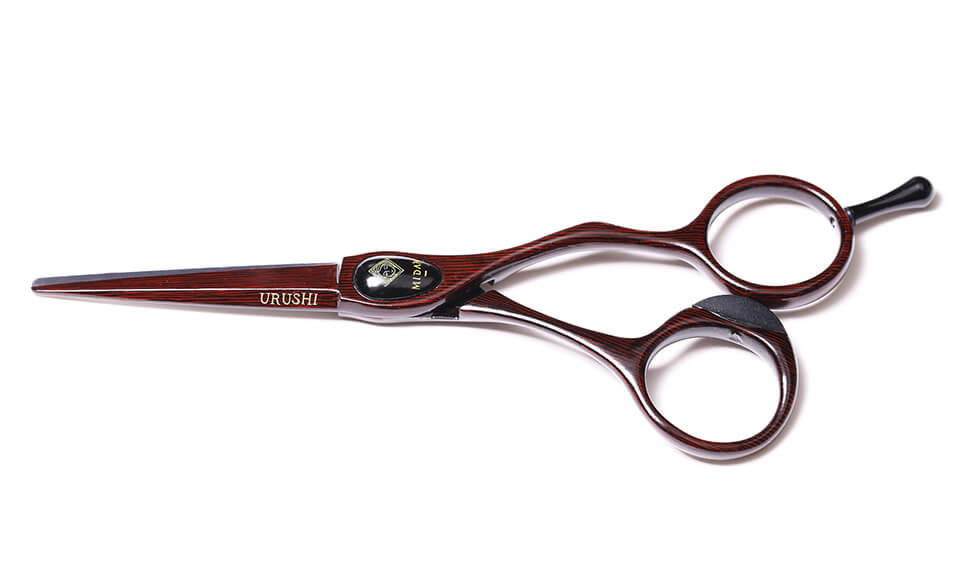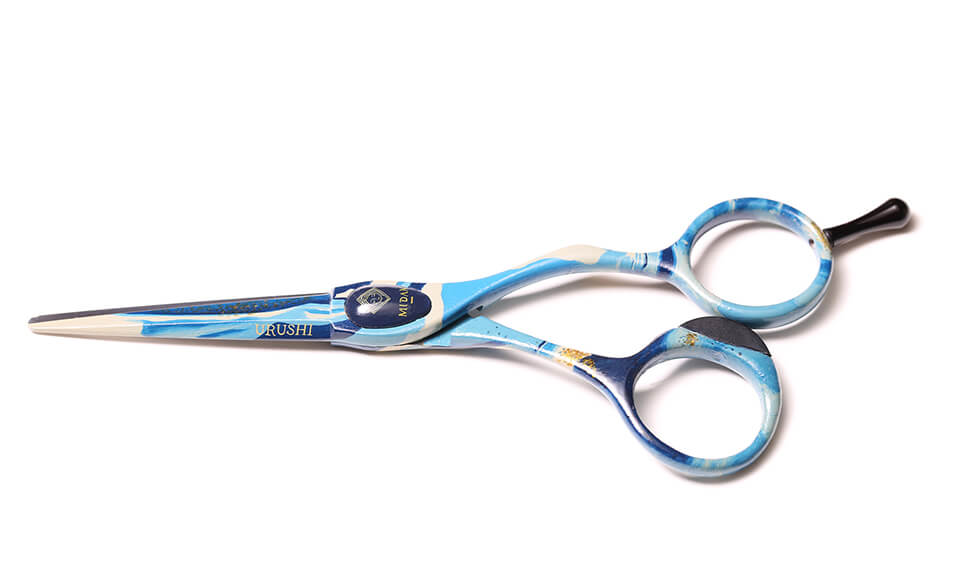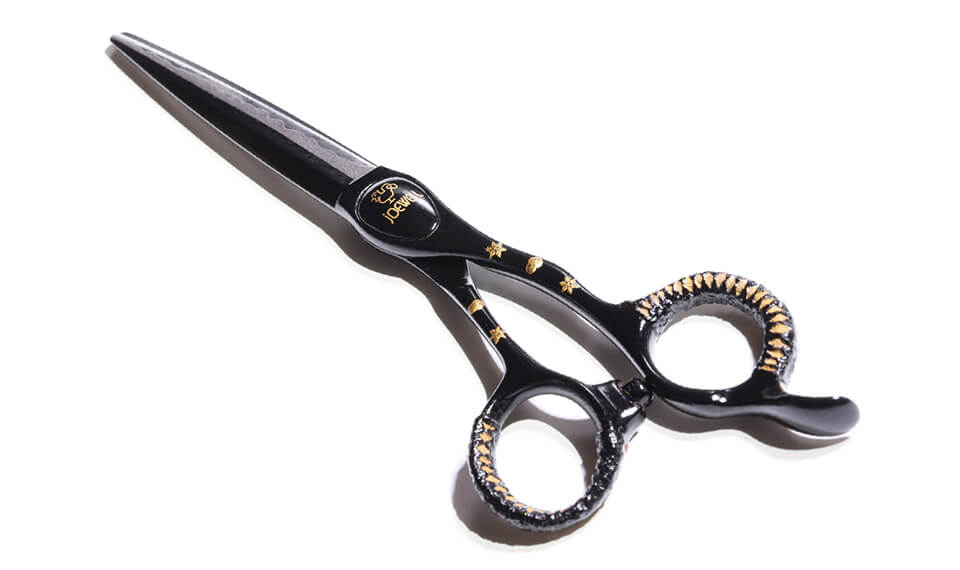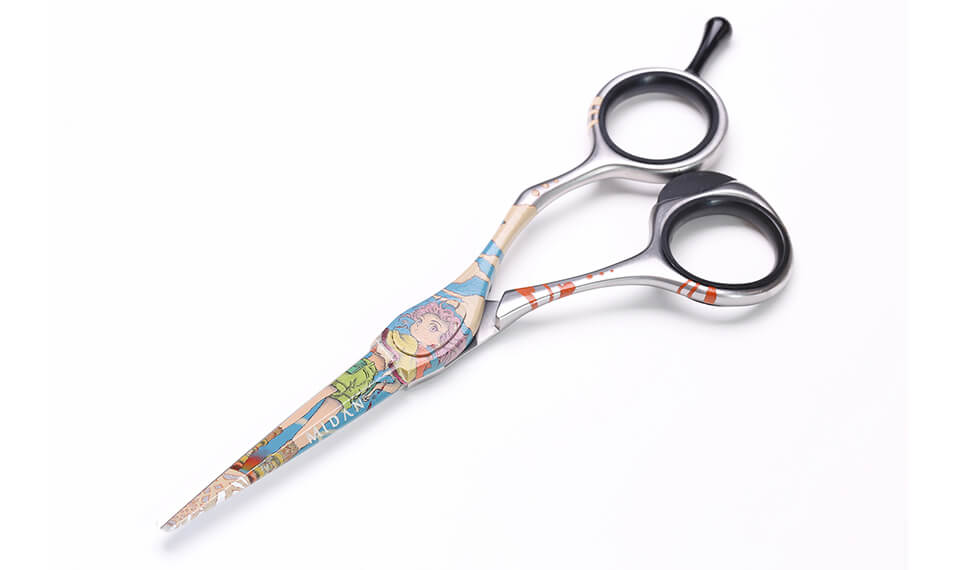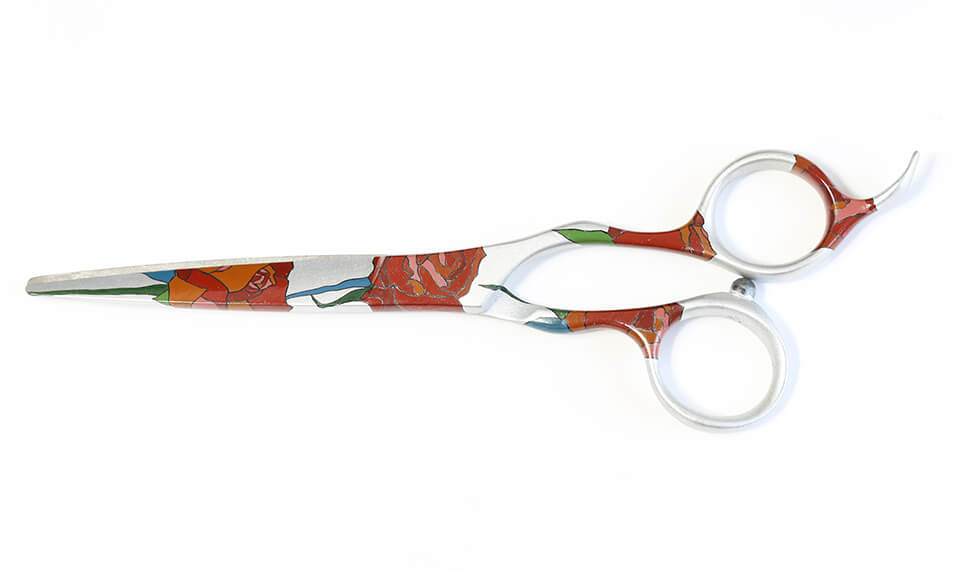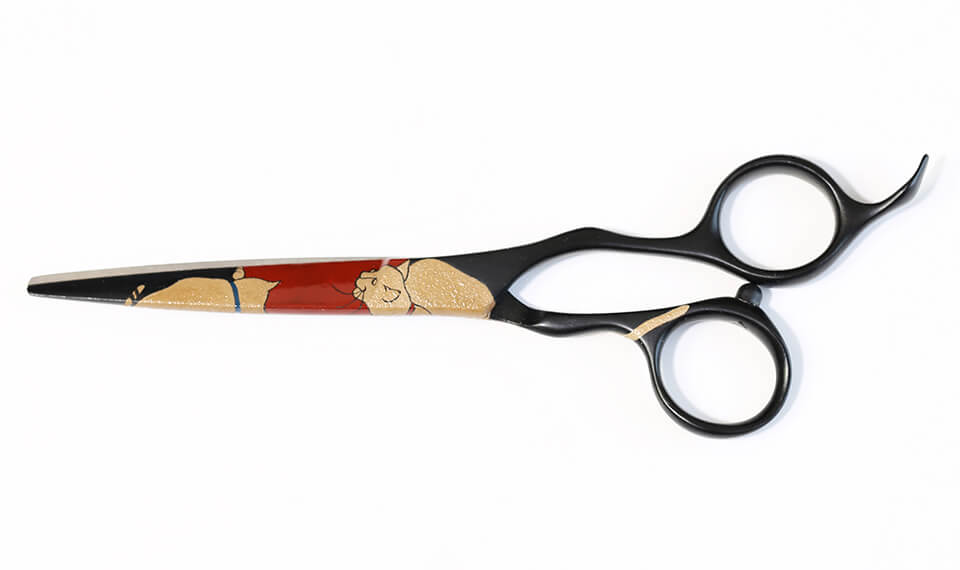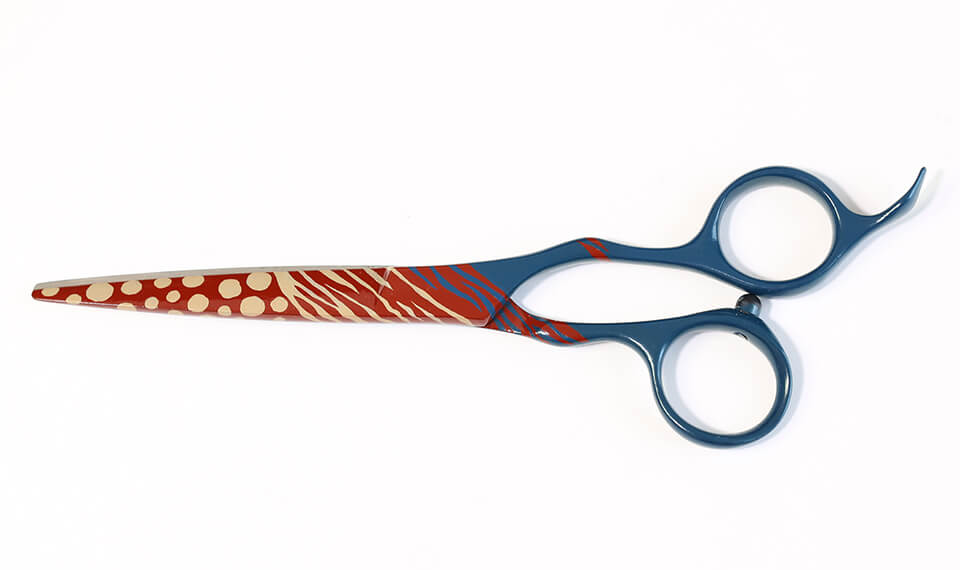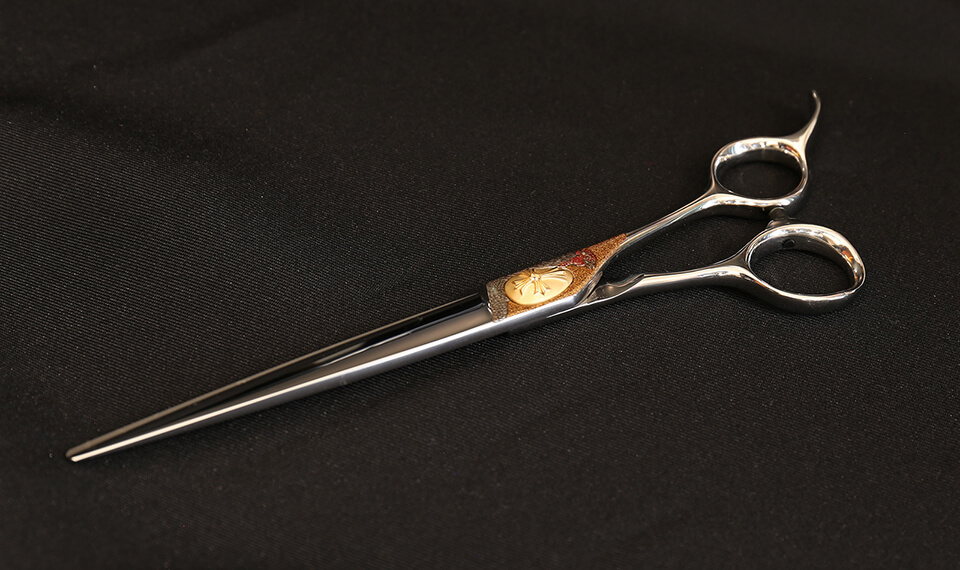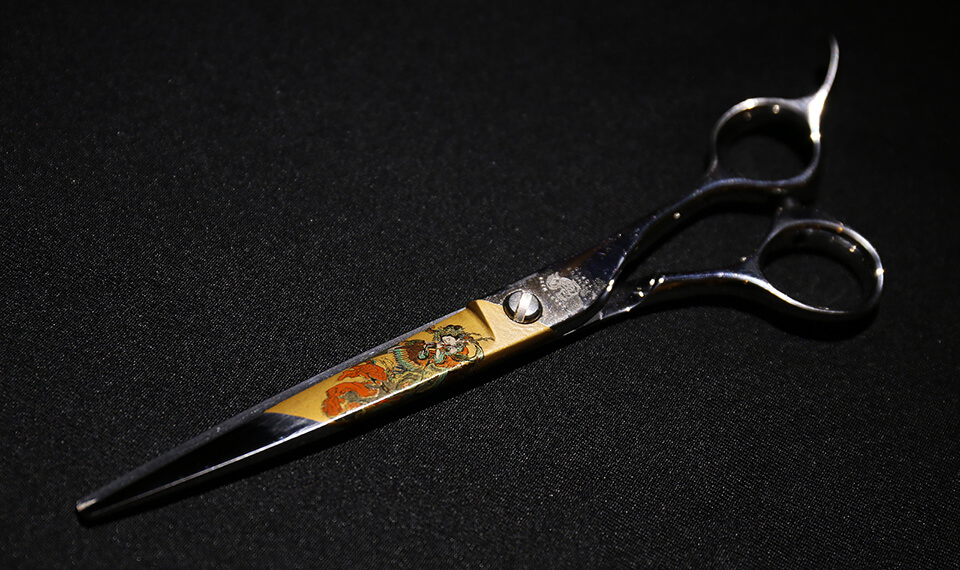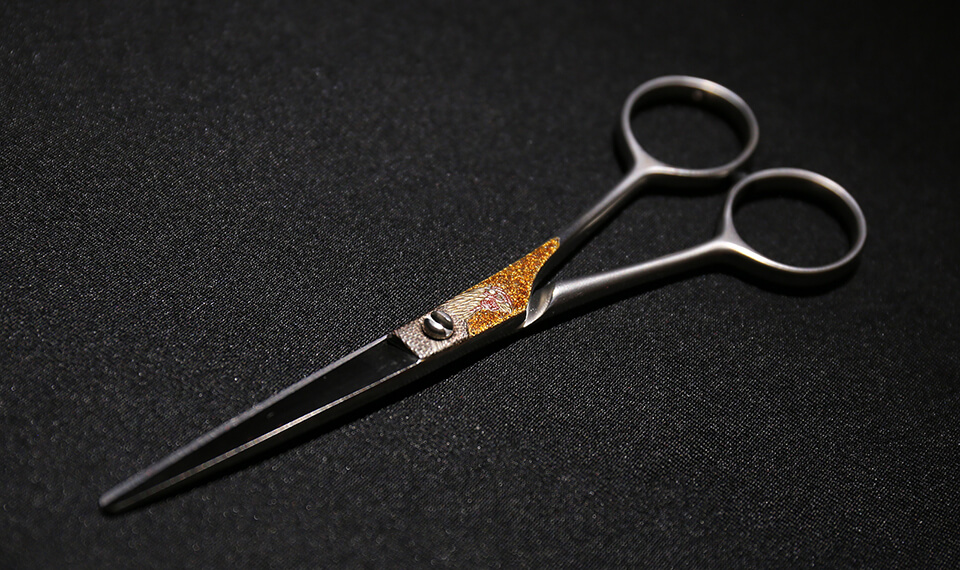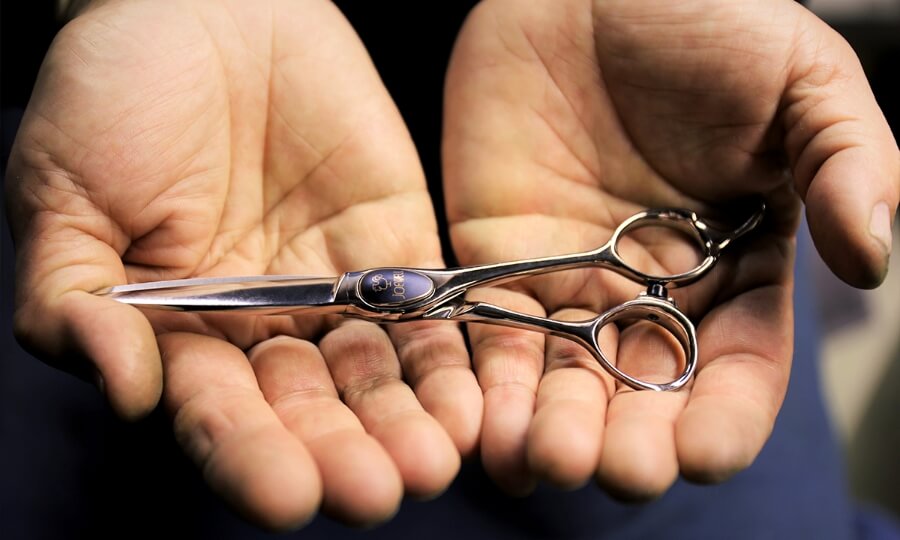 History of TOKOSHA

Tokosha started its business in 1917 with medical scissors. After that, in 1921 (year of the Rooster in the Japanese zodiac), we entered the business of hairdressing scissors, so we still use a rooster as our logo. Since the 1970s, we have expanded our business globally under the global brand of "Joewell". Joewell Scissors is now sold in more than 50 countries, and is used by hairdressers all over the world.
Based on the technology, experience,
and passion cultivated over many years,
we are making the highest quality scissors.

Hairdressing scissors "Joewell Supreme" / Awarded in Good Design Award 2006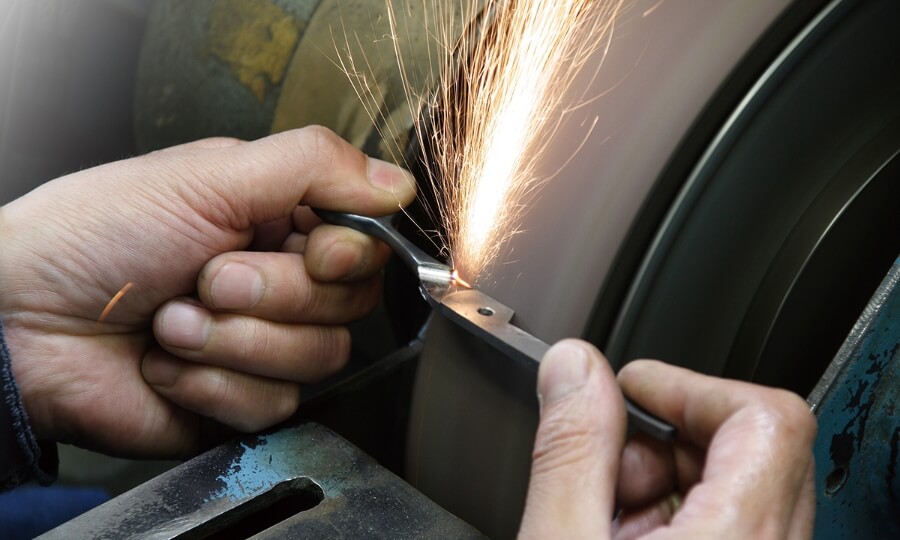 The Cutting Edge to Your Creativity.
Unlike stationery scissors, hairdressing scissors is an important tool that hairdressers use every day. Therefore, smooth sharpness and high durability are required. In order to create smooth sharpness, it is necessary to precisely adjust and match the two blades, and each one is hand-processed by skilled craftsmen. In addition, the material is cutlery steel (mainly stainless steel), which is a combination of ingredients suitable for blades, achieving quality that can withstand haircuts that open and close scissors thousands of times a day.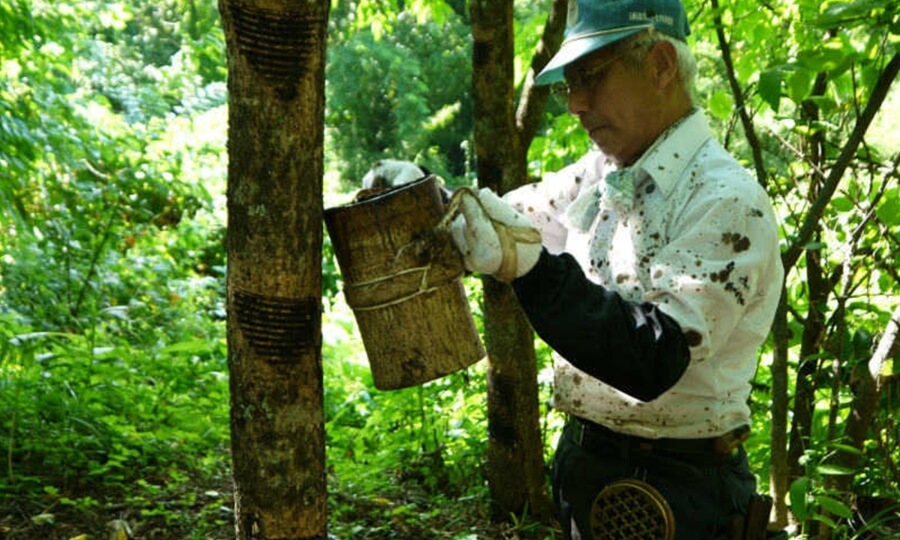 What is Urushi?
Urushi is a Japanese word meaning lacquer. It is a natural resin paint made by sap collected from lacquer trees, and has high adhesiveness, water resistance, rust resistance, and beautiful appearance. Because of these advantages, urushi is used for tableware, high-end furniture, walls, floors, musical instruments, etc.

Typical examples are Japanese traditional crafts such as Wajima-nuri, Tsugaru-nuri, and Joboji-nuri. In recent years, it has been applied to various fields such as car exteriors and smartphone cases. In addition, lacquer has a high antibacterial action, and its effect has been scientifically proven.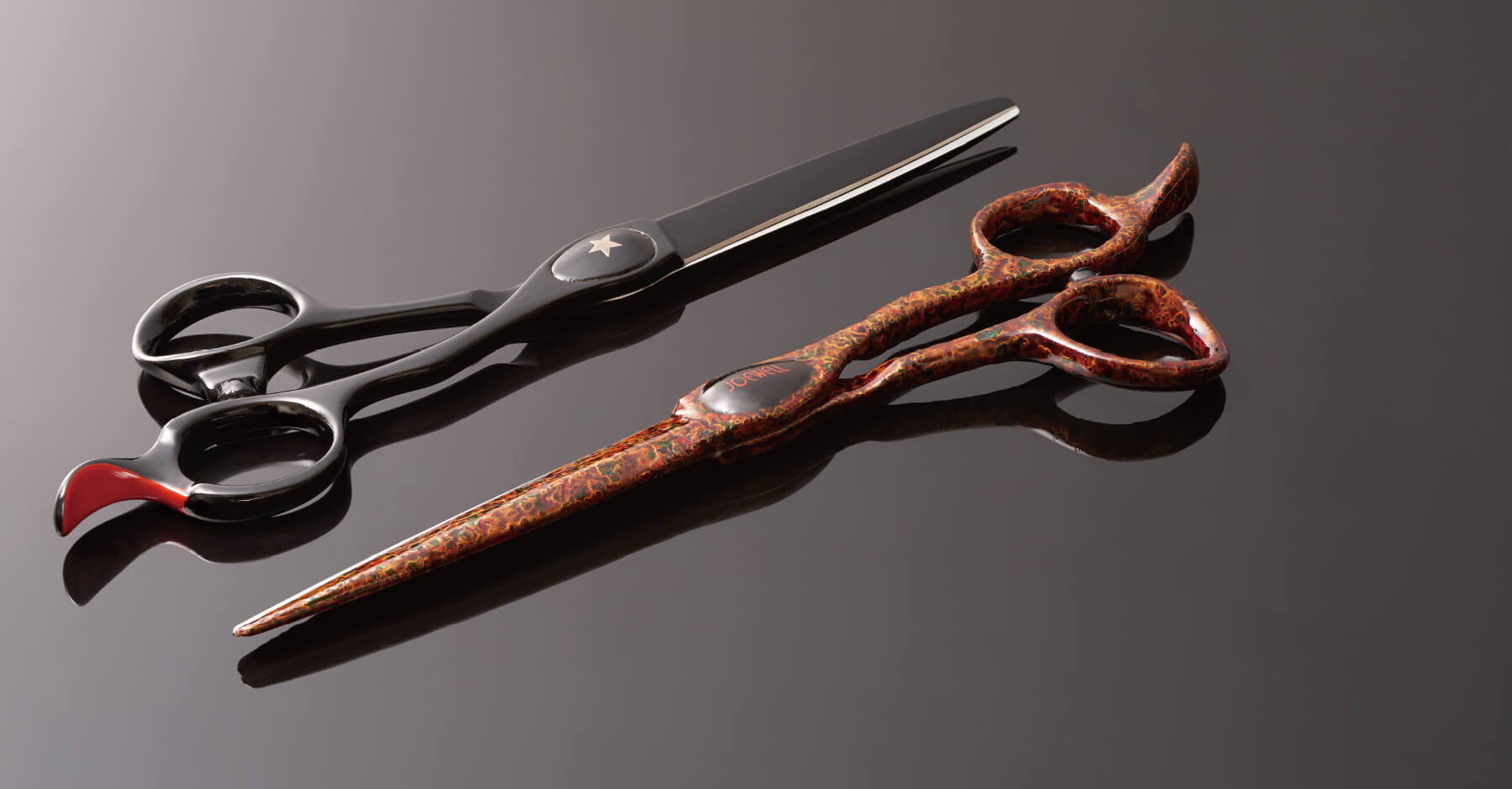 Made in Iwate Japan
Iwate prefecture in Japan is a production area of both Joewell scissors and urushi. Iwate produces more than 70% of urushi, and has highest production share in Japan. Joboji is a place that produces all of urushi in Iwate, and it has long been known as a production area. Joboji urushi has used for restoration of national treasures such as "The Chuson-ji Temple Konjiki-do", "Kinkaku-ji Temple", etc.
URUSHI × SCISSORS
From Iwate Japan to the world through
"urushi and scissors"
In recent years, 98% of urushi used in Japan is produced in China, and Japanese urushi is used only 2% in the market. Tradition of Japanese urushi has a long history more than 9,000 years but now it is a candle flickering in the wind. With desire to revive Japanese urushi industry and find new possibility of urushi, we have started this project by collaborating with a brand "Hokoan" of Joboji Urushi Workshop Company. Through urushi and scissors, we will promote Japanese craftsmanship from Iwate to all over the world.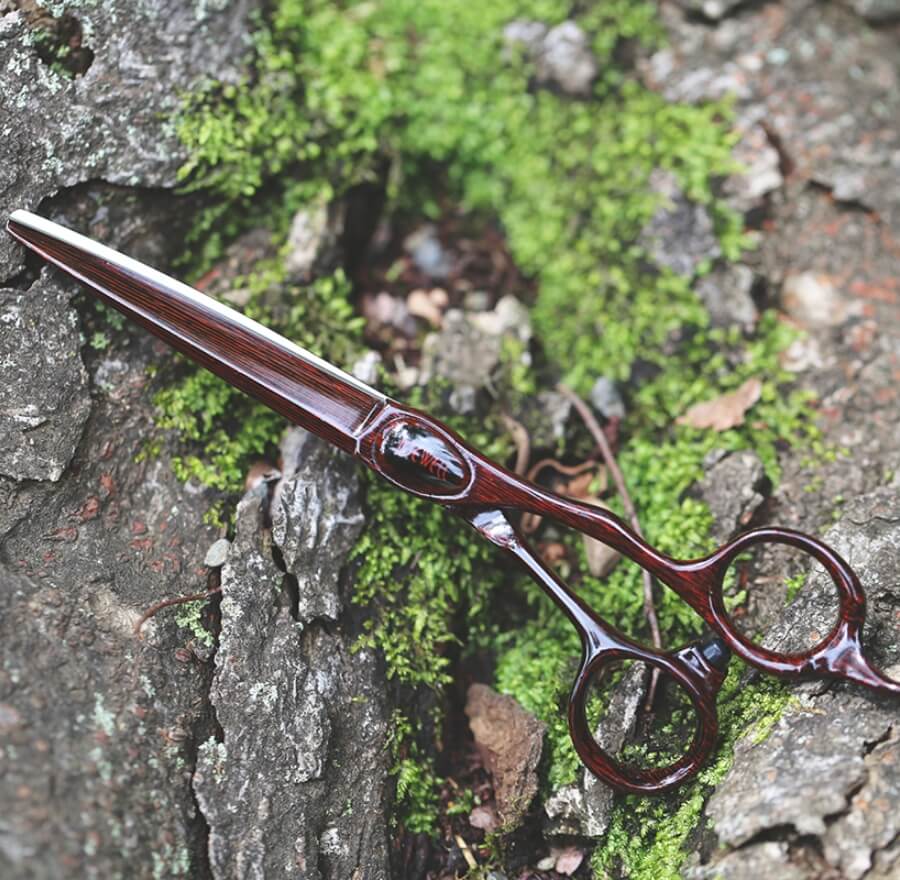 Open the way to
the sustainable future

Urushi is an excellent material since it is renewable, safe, and secure. Urushi does not pollute the environment. Urushi is also attracting attention from the perspective of SDGs as a material that solves the problem of sustainability.
Tokosha donates a portion of the proceeds to "Urushi Next Non-profit Organization" to support the promotion of Japanese urushi.
In addition, a new combination of "urushi and scissors" will raise the level of attention to urushi and expand demand, and contribute to the revival of the urushi industry and the achievement of the SDGs.

Joewell Scissors (Tokosha) is supporting
Sustainable Development Goals (SDGs).
Promote efforts to produce and
consume in a sustainable way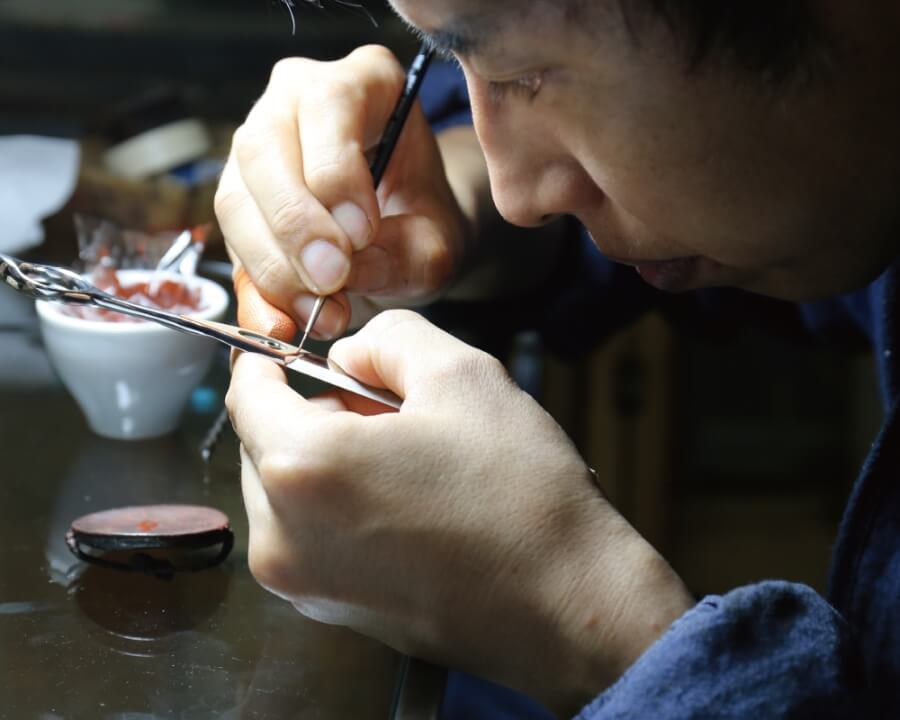 Artisan Akira Okawa
Born in Morioka, Iwate, Japan. Learned Urushi techniques in Ashiro Urushi Research Center (Iwate, Japan), and Wajima City (Ishikawa, Japan). Working in Hanamaki, Iwate currently. Received "Iwate Art Festival Craft Award" and "Iwate Art Craft Exhibition Association Award".


Made in Iwate Japan
PRODUCTS
Collaboration of "Urushi and Scissors"
Supreme SPM "URUSHI - KARANURI"

One of Tsugaru-nuri* techniques, "Karauri" is applied to the scissors. Elaborate and gorgeous design.
*traditional URUSHI ware made in Tsugaru area in Japan.

Supreme SPM "URUSHI - MOKUME"

Grain of wood is designed by URUSHI on the scissors. Bright vermilion color and warm grain design.

Supreme SPM "URUSHI - RYUSEI"

Black URUSHI is applied to the scissors. A star is drawn on the screw cover, and a star pattern is drawn on the back blade surface. In addition, finger rest is colored by bright vermilion color. Simple appearance and unique design.
Product Specification
Blade material: Powder Metal Alloy
SPM-570 Length…163mm / Size…5.7inch / Blade Length…58mm
SPM-600 Length…170mm / Size…6.0inch / Blade Length…64mm
SPM-630 Length…179mm / Size…6.3inch / Blade Length…72mm
If you would like to purchase, please contact your local distributors.
Urushi Scissors were featured on Japanese TV program "GOOD LUCK STORY" on July 5, 2020.
Urushi Scissors were featured on Japanese TV program "Obandesu-Iwate" on Nov 11, 2021.
How to Use
Insert your thumb and ring finger in the finger holes.
When opening and closing, you can cut stably by moving only your thumb.